Indeed Beauty Has No Expiration: See Photos Of Gorgeous Old Woman Who Slays Effortlessly Like Teen
Los Angeles based lifestyle blogger who shares her passion for food, fitness, and fashion on her YouTube channel and Instagram feed with the handle
@thetennillelife_
, as well as an Interior designer turned Flight attendant. For those who know nothing about this 41 years old, she is Tennille Murphy and the face behind the popular blog, The Tennille life, who shows that beauty has no expiration.
shares her fashion journey with her followers on social media. She said what began as a means to dress effortlessly at cheaper prices transformed into her passion.
She has been buying secondhand clothes for more than 25 years at thrift stores and is not concerned with the stigma attached to buying used clothing because of the uniqueness of vintage wears.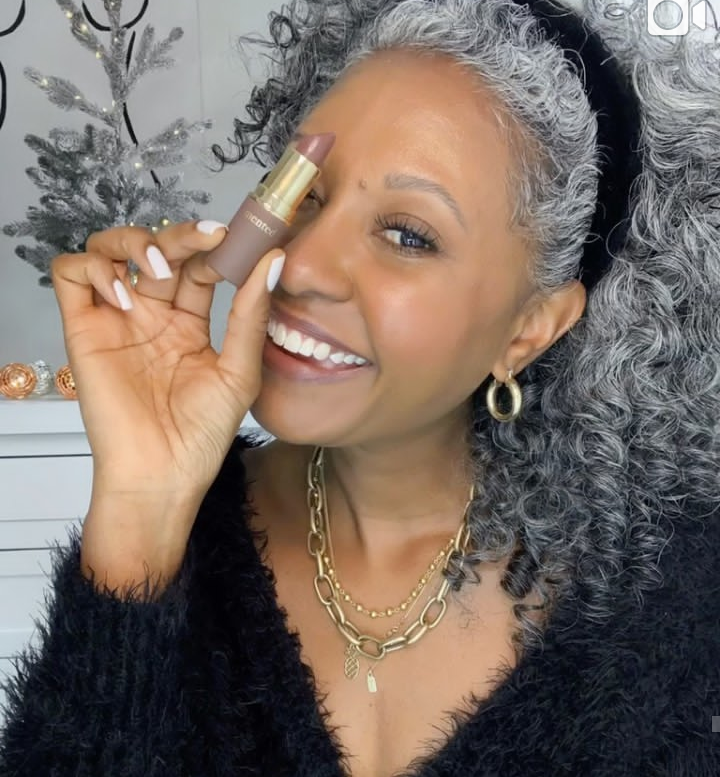 I have extended my mind over the years to ways to live a fashionable life beyond trends. I would like people to know that thrifting is not for hippies or eccentric fashion lovers. It's so important to change any misconceptions about thrifting because, at the end of the day, secondhand clothes are always unique."Her concept of poetic fashion is a delicate balance of classic conservative with modern, sexy, and elegant touch." It seems fitting that such an artistic expression can only be achieved by curating timeless pieces through kind acts of recycling.", she stated.
Tennille Murphy said she enjoys the thrills of hunting for secondhand wears and her favorite style is anything high-waisted because it flatters her body shape and generally looks polished. All my trousers, skirts and even workout pants are high-waisted, she added.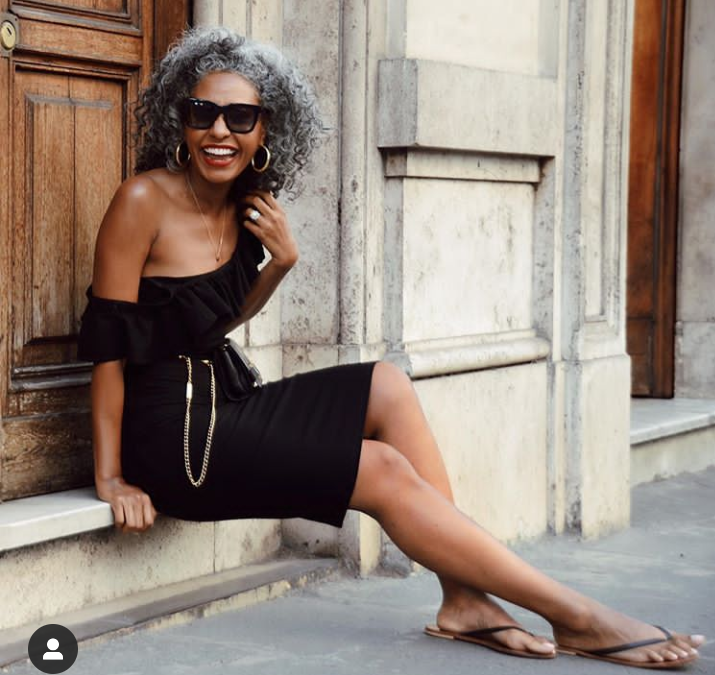 Tennille Murphy is known for her naturally curly gray hair. She said, growing up with her naturally curly hair was very challenging but had to embrace her uniqueness with glee. About once every Five days she washes her hair to avoid dryness. Not to mention, it takes her about two hours plus to wash and style it.
She said she drinks around a gallon of water per day and eat a plant-based diet while avoiding alcohol and sugary processed foods to maintain her beauty.
Finally, Tennille Murphy is happily married and has lovely children.