Leo Messi Receives Warm Welcome As Barcelona players Arrive Naples
Barcelona players have arrived in Naples before the Champions League last-16 clash against Napoli.
"Messi, Messi, Messi." About 200 Italian fans welcome Barcelona captain Lionel Messi when he gets off the bus and walks in the Hotel NH Napoli Panorama.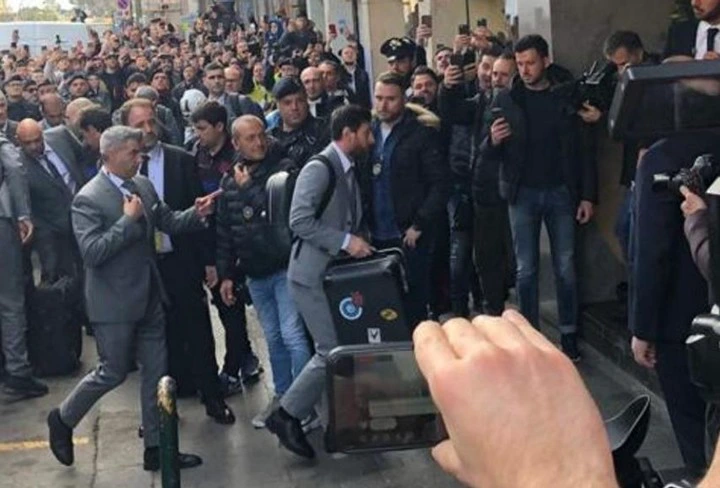 had passed the strict tests when they enter the country by the Italian government due to the serious situation caused by the coronavirus.
Martin Braithwaite traveled with the team though he has not been registered in the Champions League since the deadline is already closed from February 3. The Danish striker will take the opportunity to do new training with his teammates.