A Look At How Vice President Yemi Osinbajo Escaped Death Again In Abuja
His Excellency, the Vice President of Nigeria, Professor Yemi Osinbajo earlier today in the Federal Capital Territory, Abuja escaped death once again when his convoy was involved in an accident on the road to the Nnamdi Azikiwe International Airport.
Unfortunately, the Vice President
lost one of his escort riders Inspector Ali Gomina, aged 45, to the cold hands of death.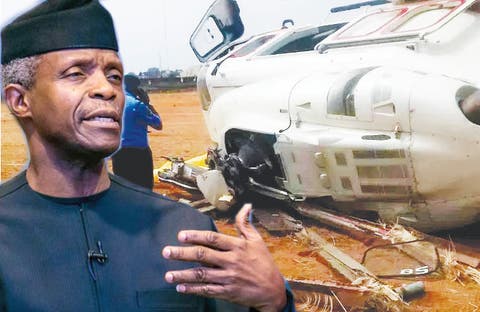 A statement was immediately issued by the Senior Special Assistant to the Vice President, Mr. Laolu Akande eulogizing the hardworking Gomina whose death has greatly saddened the Vice President at this time:
Recall that this is at least the third accident that involves the vice president since he assumed office.
In February, Mr. Osinbajo celebrated one year of his survival with 11 others in a helicopter crash in Kabba, Kogi State, as he campaigned for the 2019 general elections.
However, that was the second time Mr. Osinbajo's helicopter would crash-land.
In June 2017, he survived a similar accident when the chopper he was traveling in crash-landed shortly after takeoff in Gwagawalada, Abuja.