After 26 Surgeries, White Lady Turns Self Black, And She Has Biggest Melons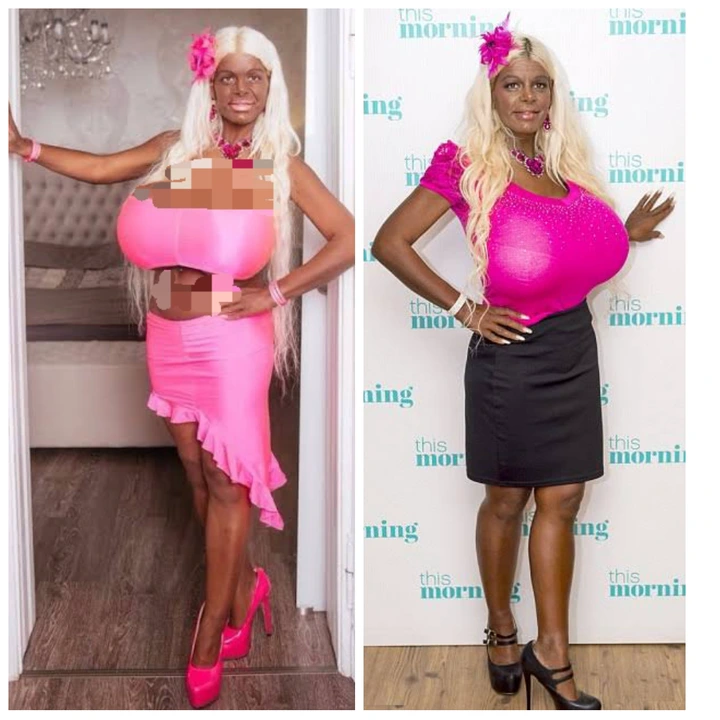 When you hear the soothing words that "Africa is blessed", don't take it for granted because it is the blatant truth, though not many people understand it that way - but charismatic glamour model Martina Big acknowledges the huge blessings that come with being an African, to be gorgeously ebony, thus she made an unprecedented move some years ago of turning herself from White-skinned to complete Black melanin complexion. As well, she is endowed with the biggest melons at the stunning size of over 6,000 CC - the largest in entire Europe.
She desperately wanted to identify with Africans and she got her wish.
Martina believes she is more comfortable as a black personality than being White.
Her life-changing adventure started when
she visited her African hairdresser salon to refresh her hair, but before the process, she observed that her hair had gone black in color & texture, just typical of an African lady, and at that moment she was somewhat inspired and motivated to go fully dark & proud.
Pretty Martina Big was born a White lady but she claims she is more comfortable and confident as a Black woman, thus her decision to use tanning injections that helped turn her skin color around full 360°.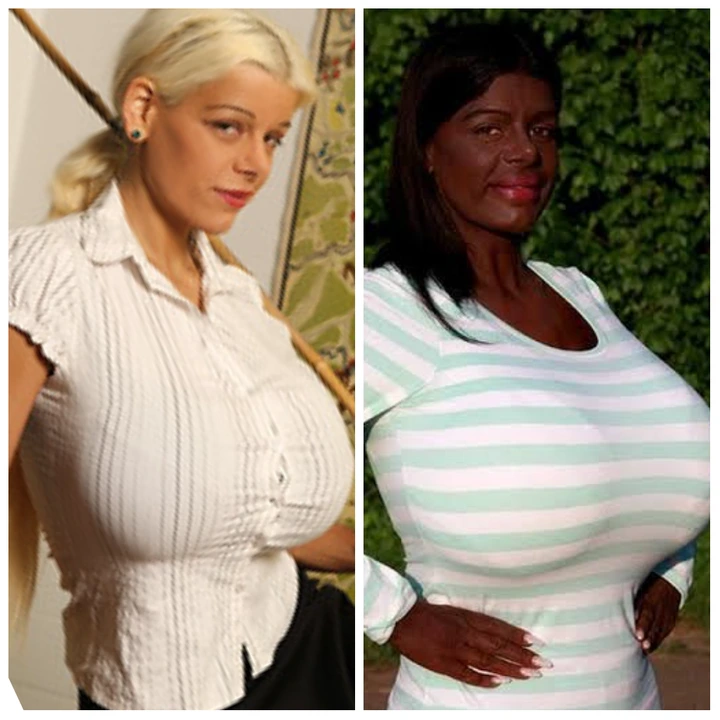 However she is not just stopping at changing her skin complexion, the sassy fashionista also wants to have a larger size of melons than the already huge ones she's presently endowed with. Martina had undergone about 26 surgical procedures to achieve her current gigantic melons which are over 6,000 CC, but she confessed in a recent media report that her ultimate target is to own the title for World's biggest melons very soon and pump her melons to exceed an astonishing size of 20,000 CC - which is the equivalent to 20 Litres of liquid on each side of her chest.
Afterall, everybody has got that motivation, a purpose to live, and 31-year-old Martina Big might have just found hers now as a Black-skinned woman. And the most important thing is that she is happy about herself and her body.
Martina Big is a German glamour model who loves to dare the odds when it comes to looking good and going the extra distance to achieve whatever goal... She is a go-getter and based in Germany. She is a fashionista and automatically makes her a fashion enthusiast, always looking out for the best style trends to fit her saucy body.